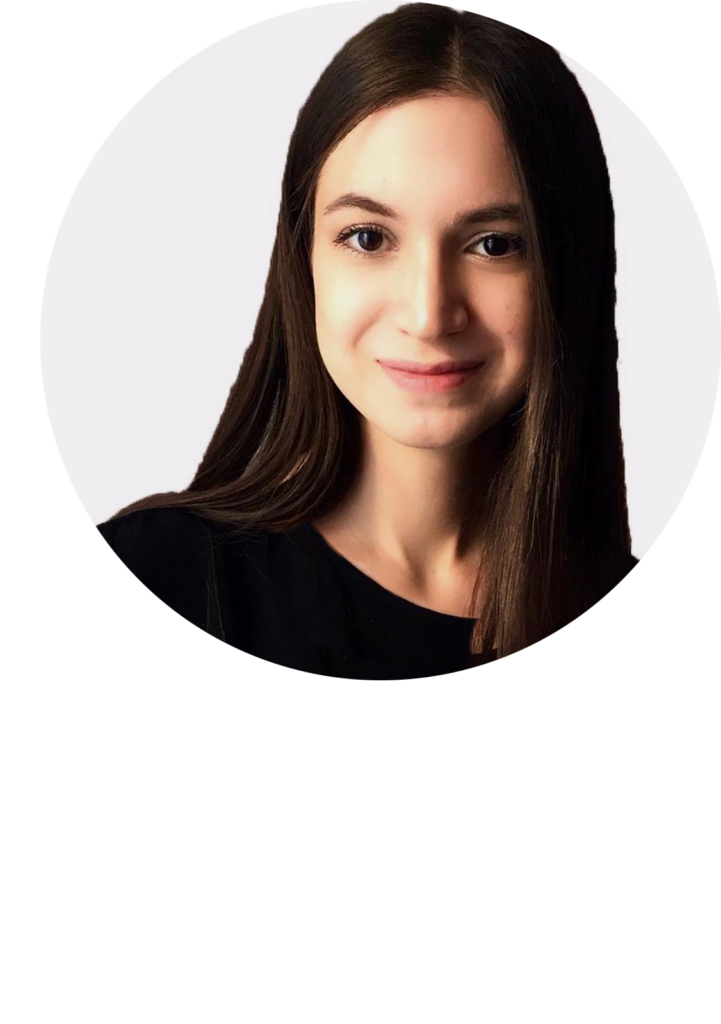 Nursena Balatekin studied Psychology (English program) at Üsküdar University with a full scholarship and graduated in 2018 as a high honors student. With the scholarships she received during her university education, she continued his education at Western Kentucky University in the USA for one period in 2014 and Heinrich-Heine-Universität in Germany for a period in 2016 and completed successfully. During her undergraduate education in Germany, she also attended master classes and assisted research. She received a research scholarship from University College London and a graduate scholarship from Sussex University. With the scholarship provided by the European Union in 2018 and 2019, he received training in Hungary to use playing for individuals and groups.
She did internship in NP Brain Hospital, rehabilitation center, center for the disabled, elementary and secondary schools and nursing homes. During his undergraduate education, she worked as an assistant to her own department and instructors in different departments. She participated in various qualitative, national-international researches, worked as an assistant and coordinator. Nursena Balatekin, who gives importance to multidisciplinary studies, has been a participant in many national and international conferences, trainings, workshops and congresses both within and outside the field. She has been a member of the organizing committees. She worked as a research assistant and coordinator in a post-colonial research center. Also, she led a field research in Turkey and abroad then, published the results in academic journals. During her undergraduate education, she provided mentoring and consultancy services to primary and high school students. Between 2017 and 2020, Kaşif Education Mentoring took part in management and worked as an institutional psychologist. She has been in analysis with Dr. Mustafa Merter since 2017.
Nursena Balatekin is actively involved in voluntary work, projects and social responsibility projects. She has volunteered in Global Aktivne (NGO). She conducts weekly workshops with a team for high school students since 2016, in Turkey, İstanbul. In 2018, she voluntarily worked in cooperation with the PEN academy and the British IOFC Association in the project of harmonization of Syrians to society, education of educators, by providing psychosocial support to Syrian refugees in Hatay and its region.
She speaks English, currently learning German and Arabic.
Publications
Özdoğru, A. A., & Balatekin, N. (2018). Neuromyths as a challenge and opportunity for the learning and teaching of neuroscience. Cumhuriyet International Journal of Education, 7, 483-494. https://doi.org/10.30703/cije.457302
O'Donnell, M., Nelson, L. D., Ackermann, E., Aczel, B., Akhtar, A., . . .Balatekin, N.., . . . Zrubka, M. (2018). Registered Replication Report: Dijksterhuis & van Knippenberg (1998). Perspectives on Psychological Science, 13, 268- 294. https://doi.org/10.1177/1745691618755704
Özdoğru, A. A., & Balatekin, N. (2017, October). Neuromyths: A challenge for learning and teaching neurosciences. Paper presented at the 4th International Conference on Computational and Experimental Science and Engineering, Antalya, Turkey.
Balatekin, N., Arslan,Yasin. (2017). Saraybosna'da Kimlik Üzerine: Bosna Halkının Aidiyet Duygusuna Dair Dinamikler. Avrasya Dosyası Uluslararası İlişkiler ve Stratejik Araştırmalar 1(10). (Turkish)
Keskin Aksay, N., Kaptaner, A., Balatekin, N., Elgün, R., & Daşdemir, Ü. (2015). Putting Yourself into Someone's Shoes: A Postcolonial Analysis About Shoe Wearing Practices And Representations. Üsküdar University Journal Of Social Sciences, 1(1), 87-118.
Talks
Balatekin, N., Alpay, Ş (2020, March). Influences of Social Media on an Individual. Galatasaray University, İstanbul, Turkey.
Balatekin, N., Alpay, Ş., (2019, March). Influences of Social Media on an Individual. Galatasaray University, İstanbul, Turkey.
Balatekin, N. (2018, November). Replication Studies in Psychology and Contributions from Turkey.
20th National Congress on Psychology, Panel discussion, Ankara, Turkey.
Balatekin, N., Arslan, Y., (2017, April). Field Work in Bosnia and Herzegovinia. Uskudar University, İstanbul, Turkey